Welcome To ASL Enterprises!!

Address
H.O 110, 1st Floor Shiv Palace, Gurudwara Road, Gurgaon - 122001, Haryana (India)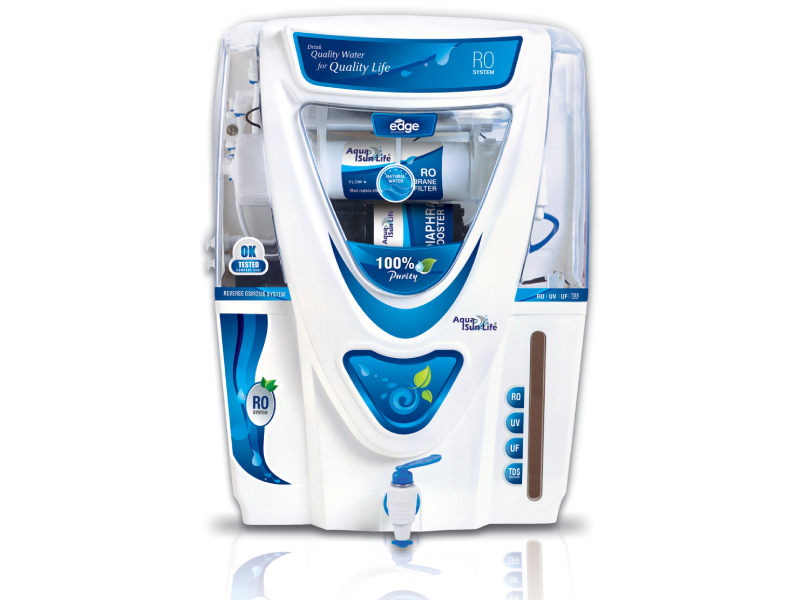 Faber RO Service In Gurgaon
Looking for professional Faber RO Service In Gurgaon? ASL Enterprises have a close-knit team of skilled technicians and more to offer genuine services at competitive rates. Being packed with the best resources and team, we handle everything from installation, repair to maintenance. We have genuine parts for repair and replacement when required, that keeps the quality of your RO intact and give value for money. Apart from that, We also offer Water Purifier Plant Repair, Installation, and AMC Service to enhance their experience.
Benefit of Faber RO Service in Gurgaon/ Gurugram or Delhi!
Professional Service: We assure you that our Faber RO Service will ensure a satisfactory experience and all your queries related to installation, repair and maintenance get resolved.
Use Genuine Spare Parts: When it comes to repairing, we use authentic and 100% genuine spare parts that keep the long-term and stress-free functioning of the product. Moreover, using genuine spares benefit users for years.
Bang For Bucks: Our professional Faber RO Service ensure maximum client satisfaction and give them value for their investment.
Send Your Enquiry To Buy Faber RO Service in Gurgaon/ Gurugram!
Our Faber RO Service will increase the life of your product and help you get the benefit from our years of experience and expertise. So, what are you waiting for now? If you are looking for the best Faber RO Service Provider in Gurgaon/ Gurugram or Delhi, we are the destination for you to be. For more information and assistance, get in touch with our team now.
Check Our Various Faber RO Service Services In Gurgaon
ASL Enterprises is one of the best Faber RO Service Service Provider In Gurgaon and is there for you to offer the notable Faber RO Service In Gurgaon. We have a team of highly trained and experienced professionals who work beyond the boundaries to present eminent Faber RO Service Services in Gurgaon. We offer you various services: Kent RO Service, Aquaguard RO Service, Pureit RO Service, Aquafresh RO Service, and many more in Gurgaon. We are a quality-centric company known to offer you superior quality Faber RO Service Services in Mandoli Extension, Udyog Vihar Phase VI, Katwaria Sarai.
Why Choose Us For Noted Faber RO Service Services In Gurgaon?
We have years of experience and expertise, which enables us to attain maximum client satisfaction. We aim to manufacture reliable Faber RO Service in Gurgaon, deliver top-notch services to clients and follow the industry norms strictly. Our passion and best Faber RO Service Services in , Sector 74A Gurgaon, Sector 9 Ramakrishna Puram, Rajendra Place help us to stand on the top, despite the competition in the niche. We put a consistent effort that helps to gain a distinct position among the Faber RO Service Dealers and Suppliers in Gurgaon. We are a company that is certified center and loaded with the modern and updated technologies that make us the best in the town.
Call Us Now | We Are Everywhere For You
ASL Enterprises aims to become the one-stop for all your Faber RO Service and other Services needs in Gurgaon. Whether you want to buy Kent Water Purifier, Pureit RO, or Eureka Forbes Water Purifier, looking for Repair And Annual Maintenance Services In Gurgaon, we are here to help you. Our passionate experts work on their toes to supply you with the best. We apply a whole bag of tricks to meet every challenge in minimal time. So no matter where you are? We are there for you in all the cities; Saraswati Kunj, Maharani Bagh, Nirman Vihar.
For any query, talk to our experts now. We are happy to help you. So call us or drop an enquiry here to know more. Our experts are ready to clear all your doubts. Ping us now.
Frequently Asked Question
What Quality Makes Us The Best Faber RO Service Manufacturers And Service Providers?

ASL Enterprises is a well-known name in the domain for exceptional installation, maintenance, or annual services of Faber RO Service. Our years of experience and expertise make us one of the leading Faber RO Service Manufacturers in Gurgaon, Gurugram, Haryana. We design every product with utmost precision. We aim to fight against polluted water and bring the most advanced solution to deal with it. We offer unmatchable Faber RO Service Services in India at a budget-friendly price, which makes us everyone's first choice.
What Are The Other Products You Have?

Water Purifier
RO Water Purifier

UV Water Purifier

Water Purifier Machine

Water Purifier Plant

Aquaguard Water Purifier

Commercial Water Purifier

Kent Water Purifier

Reverse Osmosis Water Purifier
Our Services
RO Water Purifier Service

Kent RO Service

Aquaguard RO Service

Pureit RO Service

Aquafresh RO Service

Livpure RO Service

Havells RO Service

AO Smith RO Service Center

LG RO Service Center

Blue Star RO Service
RO's
RO AMC

Kent RO

RO Water Plant

RO Pureit

RO Livpure

RO Havells

Eureka Forbes RO
What Can We Do With The Faber RO Service Reject Water?

The Faber RO Service rejects the water that is used in various ways. The rejected component may be as high as 45% and get a large amount of wasted water, which is highly salty. You can use this water for gardening or flushing but don't use it for bathing as it contains a significant amount of salt.
What Is The Difference Between Faber RO Service And A Regular Water Filter?

There are two main differences between Faber RO Service and regular filtration:
The typical water filter removes the physical screen dirt and sediment particles from the water but doesn't remove harmful chemicals. While the Faber RO Service has a polymer membrane that filters out the dissolved chemicals and salts from the water.
In a regular filter, the water flows through it, and the suspended particles collect on the surface of the filter. But in Faber RO Service, the water outpour from the membrane, the pure water goes through the membrane, and the remaining feed water flows across the surface of the membrane. It washes all the impurities and drains them out. It helps to keep the surface of the Faber RO Service free from contaminants and extends the lifetime of the Faber RO Service membrane.
Does Faber RO Service Remove Sodium From Water?

Yes, the Faber RO Service was initially designed to desalinate seawater for drinking purposes. It is the ideal solution to remove sodium from the water, especially softened water.
What Contaminants Does Faber RO Service Remove?

The membrane of the Faber RO Service removes various harmful chemicals from the water and makes it fit for drinking. It extracts 96% of organic contaminants and chemicals- pesticides and herbicides, heavy metals like lead, copper, zinc, industrial chemicals like PCBs, THMs, etc.
Do You Only Offer Faber RO Service Services In Gurugram?

No, we are one of the eminent Faber RO Service Service Providers who offer the best services all over India. Our central focus is North India, but if you want remarkable Faber RO Service Services in any part of the country. Our highly trained professionals are there to help you. Give us a call now and book your service appointment.